Peace

Who Are the Lutherans?

How To Find Us

Mission, Vision, Values

Parish Nursing

Small Groups

Community Garden

Family Centre Programs

Adult Day Support

Worship

Youth

Sunday School

Facility Use
Contact us!
info@peacelutheran.ns.ca
Date last modified: 5-15-01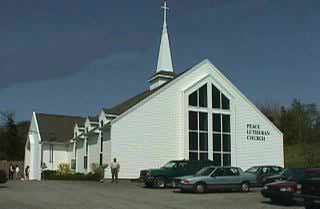 Peace Lutheran Church
975 Beaverbank-Windsor Junction Crossroad
P. O. Box 45113
Lower Sackville, Nova Scotia
Canada B4E 2Z6
(902) 864-1625
A Christian Family Centred in

Jesus Others You
A church, a community... a place where we come to discover Christ within by celebrating life with others. The spiritual journey we are all on, but find so difficult to identify, is the journey to inner health, strength and Presence - it is a journey to peace. We welcome you whatever your doubts or convictions, and if you find this is a place you could call home, we invite you to join us on the journey.